Overview
We identify, analyze, acquire and develop investment projects that have a significant upside potential.
USA InvestCo is a real estate company focused on providing investors with attractive and diverse investment opportunities in real estate, existing business acquisitions, and distressed debt markets. We identify, analyze and acquire projects that we feel have a significant upside potential. Our experience has demonstrated a proven track record in acquisition, entitlement, development, management and sales. 
Our Team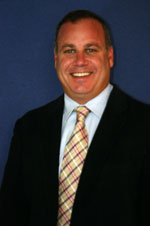 Chuck J. Schoninger
Founder & Managing Member
Mr. Charles "Chuck" Schoninger is a seasoned real estate developer and mezzanine debt fund manager. His real estate career began in Colorado Springs, Colorado as a broker for a leading real estate company and then forming his own company Zephyr Development in 2000. Zephyr's primary business activity from 2000-2005 was the acquisition, entitlement, development and sale of mixed use real estate projects. Chuck Schoninger acted as general partner to create a private equity network of over $50 Million, investing in development-related private placement offerings paying preferred returns in the 12-14% range. Under leadership from Mr. Schoninger, Zephyr Development created over 12,000 single family lots as a conduit developer for some of the largest publicly traded homebuilders and was involved in over 30 communities and mixed use developments.
Zephyr Development's primary focus was in Colorado however projects were also completed in Florida, Texas and Oklahoma. Chuck Schoninger was instrumental in creating and enacting several large municipal special improvement districts and subsequent bond funding of those projects. Mr. Schoninger relocated to Wilmington, North Carolina to oversee the completion of the Wilmington Riverfront Redevelopment Project; acquiring the majority interest in Riverfront Holdings II, LLC and City Marina, LLC in 2007. His focus has been devoted to maximizing the value added to this project. Chuck, closely monitors national and local economic and market conditions in order to minimize investment risk and maximize profits through recapitalization of assets.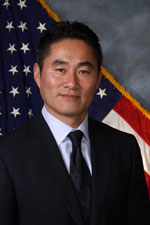 John C. Wang
Partner
John is the President and founding member of Pacific Coast Realty Services Inc. and a partner of VenQuest Hotel Group, which owns and manages a portfolio of hotels and commercial properties throughout the United States
Currently a Senior Advisory Board member of Cathay Bank, a Los Angeles based financial institution with over $6 billion in assets with 29 branches in the United States and representative offices in Shanghai, Hong Kong and Taiwan. Prior to the merger with Cathay Bank, John was actively involved in the strategic planning of General Bank. He was influential in the company's formation of GBC Venture Capital in 1998. John serves as a member of the Executive Loan Committee and was a Board representative of the Bank's Community Reinvestment Committee for 12 years.
A community leader, John was appointed by former president of Taiwan to be a member of the Taiwan Parliament from 2002-2005. Senator Wang served as member of the senate committee on foreign relations and overseas Chinese affairs commission. John is currently a valuable member of the advisory board for the Premier of Taiwan.
With a passion for charity, John and his wife, Patricia, of 15 years, serves on the board of numerous non-profit organizations and foundations. Born in Taipei, Taiwan, John's family immigrated to the United States in 1973 at the age of 10. An avid golfer, John is a graduate of University of Southern California in the field of Finance and Real Estate.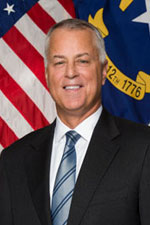 Tony Tata
Partner
Brigadier General Tony Tata (U.S. Army, Retired) is a seasoned combat veteran, former North Carolina Secretary of Transportation, and former Superintendent of Wake County, NC, the 16th largest school system in the nation. A graduate of the United States Military Academy at West Point and a National Security Fellow at Harvard University's JFK School of Government, Tony led combat units in the 82nd and 101st Airborne Divisions and in the 10th Mountain Division where he served as the Deputy Commanding General in Afghanistan in 2006-2007. During Tony's military career he led soldiers, sailors, airmen, and marines in combat and operations around the globe.
As the NC Secretary of Transportation, Tony led the 12,000 employee department to improve the construction rate and quality of key highway, port, rail, bicycle and pedestrian, turnpike, and transit projects. He also instituted significant reforms to improve customer service at over 200 DMV facilities.
As Superintendent of Wake County Public School System, he led the state's largest district of 170 schools, 150,000 students, and 18,000 employees to record academic heights by focusing on resourcing teachers and principals.
A proven leadership expert, Tony is also a frequent foreign policy commentator on Fox News, CNN, One America News Network, and other national programs. Tony is also the author of six bestselling fiction novels, Three Minutes to Midnight, Foreign and Domestic, Mortal Threat, Hidden Threat, Rogue Threat, and Sudden Threat.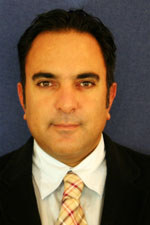 Christopher Ardalan
Director of Foreign Investment
As a high profile mortgage banker in North Carolina for over 10 years, Chris is recognized in the mortgage banking community as a successful competent professional. From financing commercial real estate, to a national leader in wholesale production, to raising capital to start, manage and sell a successful mortgage banking company, Chris has a trail of production and management success in wholesale and retail channels. He also has hands on experience in all facets of mortgage operations in commercial, retail and residential.
His industry expertise and broad contacts ideally qualifies him to excel again with USA Investco Group in identifying and placing high caliber financing with the right companies and for successfully handling merger/acquisition assignments.